Sunday, September 17, 2023 / by Steve Ticknor
They say you need to spend money to make money. That includes selling a Lake Havasu home. But that does not mean that you have to break the bank. Use these cost-saving home seller tips to make improvements to your property that buyers will love.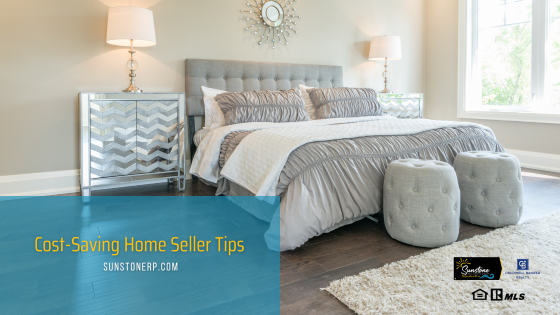 Cost-Saving Home Seller Tips
Low-Cost "Fixes"
First up? Take care of the "little things". Add a fresh coat of paint. Even a color similar to the one currently on the walls helps make a home feel "newer" and "cleaner". Make sure to deep clean the carpets. Home improvement stores and even some grocery stores offer steam cleaner rentals. Or hire a pro. Then, oil any squeaky hinges and tighten any loose doorknobs. You don't want a loose doorknob to be the first impression a buyer receives when walking through the door. Even though these problems seem small, it makes the buyer wonder what other things you haven't kept up with in maintaining your house.
DIY Staging
Next, a little DIY home staging. According to the National Association of REALTORS®, 44% of agents said that a staged home increased the amount of an offer while 53% stated that a staged home spent less time on the market before it sold than an unstaged one. Also, 83% of agents said that home staging made it much easier for a buyer to see the property as their own. Finally, a whopping 95% recommended that a seller declutter their home before showing it. Professional stagers know how to show off a home's best features while minimizing the negatives. But they cost money.
For those on a budget, declutter, declutter, declutter. That means packing up things you don't use on a daily basis, including extra books, toys, pots, pans, appliances, etc. Pare down your wardrobe to no more than enough outfits to get through one week. This makes closets look bigger which is a huge selling point to buyers. Then remove everything but the absolute essentials in each room...especially furniture.
Get an Inspection
Finally, get a home inspection. Yes, the buyer most likely will have one done during escrow. However, you can avoid "surprises" and fix potential problems ahead of time if you get an inspection done before you list.
Sunstone Real Estate Group at Coldwell Banker Realty, Lake Havasu City, AZ
---