Thursday, January 20, 2022 / by Steve Ticknor
Back in early 2020, many companies shut down the communal office and allowed employees to work from home. At the time, they believed this to only be temporary. But, two years later, many of these employees continue to work from home. Today's Havasu home buyers want to see an office space somewhere in the houses they look at. Even in a
hot seller's market
like ours, you need to incorporate this space to entice buyers. Here are some creative home office ideas you can use when you are short on space.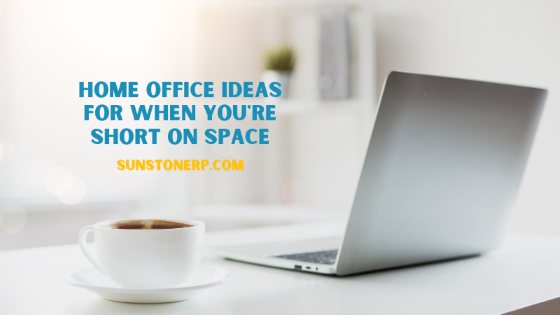 Creative Home Office Ideas
Home Office/Guest Room
Probably the easiest solution for office space is to make your guest room perform double duty. Switch out the queen-sized mattress for a trundle daybed, a pull-out couch, or even a nice Murphy bed that hides away when not in use. That way, you access the entire room for your office. But when overnight visitors arrive, it conveniently and easily transforms into a guest room.
Convert a Closet
Don't want to take up an entire room for office space? Consider converting a closet. Remove the doors. Install shelves to store office essentials out of the way instead of on your desk. Put up nice wallpaper or paint the back wall a bold color for a fun touch of color. Add some nice photos or artwork and include a comfortable chair to create a cozy space.
"She Shed"
...or "He Shed". Whatever the case may be. The demand for more space increased during the pandemic. When short on space, homeowners turned to their backyards to create usable living space. Thus, the "she shed" became popular. Check with the
local Lake Havasu Building Department
to find out about permit requirements before you start construction. Generally, adding a structure of 120 square feet or smaller requires that you do not pull permits in Arizona. However, adding electricity (which you need for an office) usually requires permits regardless of the size. If you do not follow proper protocol, you most likely will not be able include it in your home's sale. In fact, you may end up having to tear it down. Avoid that hassle (and heartache) by simply checking with the building department first.
Sunstone Real Estate Group at Coldwell Banker Realty, Lake Havasu City, AZ
---