Sunday, July 16, 2023 / by Steve Ticknor
Here in Lake Havasu, we spend a lot of our time out on the water. It proves incredibly helpful if you know how to navigate those waters...especially during the busy summer months. Fortunately, the US Coast Guard offers their Boat America courses throughout the years. If you and your family wish to know more about how to enjoy the lake safely this summer, consider signing up for the Lake Havasu Boating Certificate Class.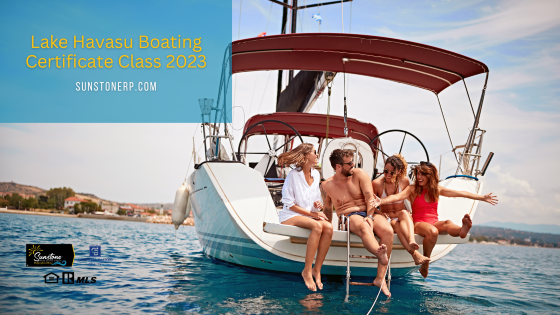 What: Lake Havasu Boating Certificate Class
Where: VFW Post 9401 (266 London Bridge Rd)
When: Saturday, July 22nd, 8 am to 4 pm
Cost: $25 per person (ages 12+)
Contact: US Coast Guard Auxiliary LHC (928) 247-5167 or via email
Lake Havasu Boating Certificate Class
This Saturday, our local VFW chapter hosts the USCG's boating certificate class. During this eight-hour course, students learn about:
Boating 101 - types of boats, types of engines, boating lingo, etc.
Laws of the Lake - federal and state laws and regulations, registration, type of equipment required on a watercraft, how to report an accident
Safety on the Lake - life jackets, anchors, distress signals, fire extinguishers
Navigation - identifying buoys and beacons, how to dock your watercraft, rules of navigation
In Case of Emergency - what to do in case of a man overboard, hypothermia, capsizing, getting caught in a monsoon
Trailering Tips - proper way to unload and load a trailer, types of trailers, how to tow your boat
The VFW provides coffee, water, and snacks during the class. You must be at least 12 years old to participate in the class. By the way, this class offers a great foundation for your children to learn about playing safely on the water. However, it also may save you some money. Check with your insurance company. Some companies offer discounts for people who take this class.
Sunstone Real Estate Group at Coldwell Banker Realty, Lake Havasu City, AZ
---